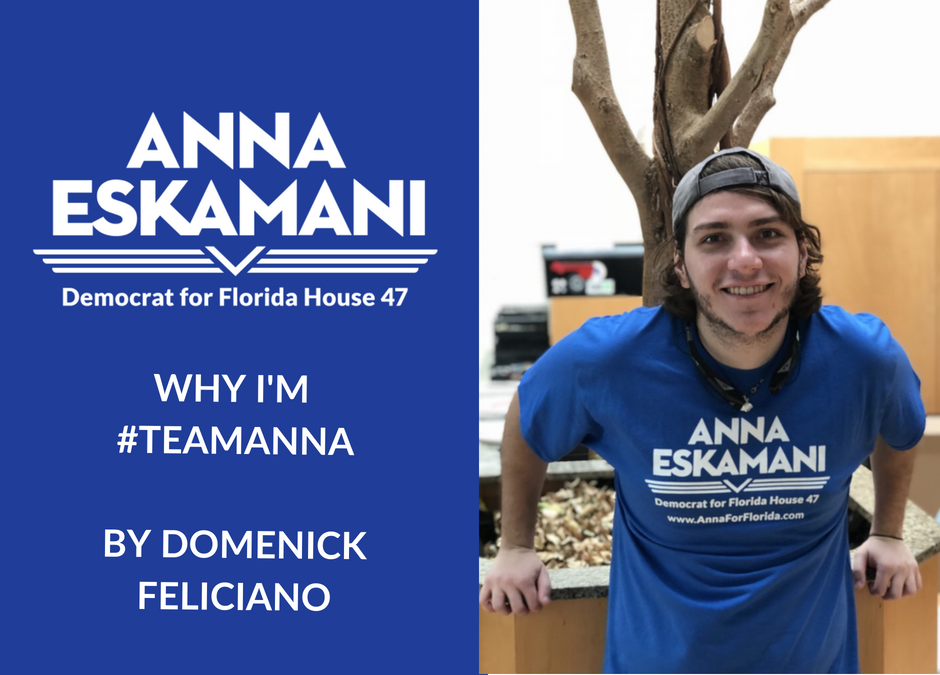 I was born in Puerto Rico, the proud product of an Italian mom and a Puerto Rican dad. My paternal grandparents were always heavily involved in local politics. In fact, they were members of the cabinet for various governors and even close friends with notable figures across the island. Because of them, the world of politics was instilled in me and familiar from a young age.
After moving to Florida in 2012, my love for politics subsided. Since I could no longer be involved in the local politics of my island, my home, I decided to focus on becoming a lawyer rather than a politician. My interest in politics remained secondary for quite some time… well, until that fateful day in November 2016. When Donald Trump won an electoral college victory over Hillary Clinton, my desire to become involved again in local politics slowly grew while I witnessed one man destroying the country I loved.
When Hurricane Maria completely devastated my island of Puerto Rico, President Donald Trump made a circus out of our pain, throwing paper towels into crowds of distressed people. Instantly, I was furious; that was the last straw for me. I needed to bring this monster down. At the time, unfortunately, I did not know how to make an impact to counter his own. I felt helpless.
Fast forward only a few short months into the future, and my friend Maddie tells me about Anna Eskamani and her message of unwavering solidarity. I knew I wanted to learn more, and after meeting Anna during a College Democrats meeting, I knew Anna would fight for all Puerto Ricans. That day, I knew that she would fight for everyone that has been affected by this horrid administration, and I knew I had to step up beside her.
Today, I tell my story to anyone willing to listen because I believe in this campaign and its emphasis on supporting people from anywhere and everywhere; that's what America is about, right?