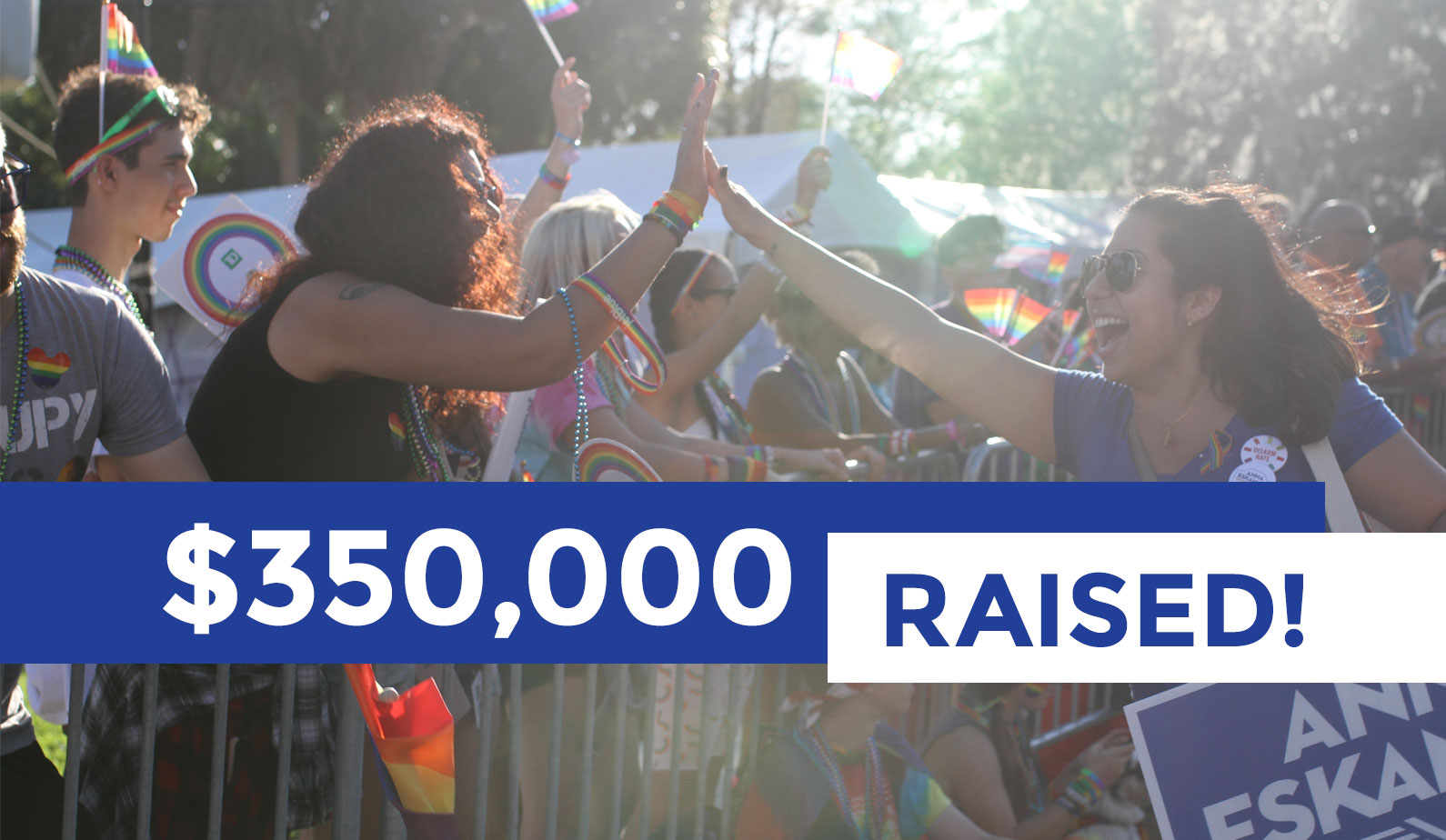 The first time candidate is ready to flip this seat with a community of support standing alongside her
Orlando, FL– Today Anna V. Eskamani announced a major milestone for her campaign: The first time candidate and 28 year old for the Florida House has raised more than $350,000 from 2,200+ individual donations.
This total includes money raised through her Political Committee, People Power for Florida. It does not include in-kind contributions, and Anna has made no personal loans to her campaign.
"I never thought I would run for office one day," said Anna. "My drive to hold politicians accountable and fight for Florida families is grounded in my lived experiences and the personal loss of my Mom when I was thirteen years old. I want to build a state where no kid loses their parent, and no parent loses their kid. This is personal for me, and I am honored to be paving the way for the next generation of leaders in Florida."
This Saturday Anna and her team will be hosting a #60DaysOut Day of Action, to knock on doors across House District 47. Her staff and team of over 300 volunteers have already knocked on more than 18,000 doors– this includes doors in every precinct too.  
# # #
More About Anna
Anna V. Eskamani is an Orlando native and daughter of immigrants who has worked relentlessly her entire life to protect all members of our community through effective advocacy, bold leadership, and strategic management. A community organizer with a proven track record in building consensus while fighting unapologetically for progressive values, for the last six years Anna served as the Senior Director of Public Affairs and Communications for Planned Parenthood of Southwest and Central Florida. She managed a team of six across 22 counties and is known in the legislature and across the nation as an advocate for women's health and equality. Anna is also a PhD student in Public Affairs at the University of Central Florida and serves as an Adjunct Professor teaching Intro to Women's Studies. Tough, authentic and unafraid, Anna is a progressive who has proven herself as a leader who works hard, delivers results, and gets things done.
Anna has earned the endorsement of over 60 community leaders and organizations, including an early endorsement from Orlando Mayor Buddy Dyer. She was also one of the 48 women featured on the cover of Time magazine. When elected, Anna will be the first Iranian-American to serve in the Florida legislature.