My Mom passed away to cancer when I was thirteen years old. It's hard to lose a parent at any age, but I was just about to enter high school, and had no one to talk to, and no idea how I was going to navigate life without a Mom.
That's when I found high school theatre. I saw the musical Carousel when I was a freshman at University High School and was hooked– soon, Troupe 4848 would give me a safe place to call home. I was a techie, and worked on props, costumes, and set pieces. I spent late nights at school with my twin sister Ida, rehearsing shows, building leadership skills, and making lifelong friends.
I fell in love with theatre then, and I still love it now. Which is why one of the first things I did when we launched our bid to take back Florida State House District 47 was get to know our local arts community.
HD47 is a vibrant home for the arts. Not only do we have Loch Haven Park, but we're also home to some of the largest performing arts venues and brightest nonprofits that are changing lives and telling stories each and every day. Whether it be through museums, galleries, or pop-ups, Central Florida's arts community is one of a kind.
I am not naive to role that the arts played in my life, nor the role that the arts play in our greater society.
Art instills values and translates experiences across space and time. It can help bridge gaps across class and culture, teach public speaking skills to the shyest of people, and create an avenue for expression for those of any ability. There is also a positive correlation between schoolchildren's grades in math and literacy, and their involvement with drama or music activities.
As the National Art Education Association points out, art is beneficial for the artist as an outlet for work, but it not only fosters the human need for self-expression and fulfillment: it is also economically viable. The creation, management and distribution of art employs many, and attracts tourists too. In fact, Florida's Department of State declared Florida's arts-and-cultural sector to be a $4.7 billion economic engine responsible for 132,366 full-time jobs.
Despite all of this, the State of Florida has tossed arts funding aside, slashing the state's grant program — for museums, theaters, science centers and more — by nearly 90 percent last session, from $25 million down to $2.6 million. Florida's ranking in per capita appropriations for arts fell from 10th in the nation to 48th.
But this isn't anything new. Arts funding has been targeted for years in Florida. Here's the reduction of funding for Florida's Department of Cultural Affairs since 2015:
2015: $43,073,117

2016: $34,829,393

2017: $32,699,894

2018: $24,593,321

2019: $2,650,000
This is not ok. And though the arts community is scrappy, and our community of philanthropic donors generous, we will never reach our fullest potential as a community if we continue to neglect the arts. I commit to fighting for a restoration of arts funding, and will do my part to make sure that kids like me will always have the arts available to them.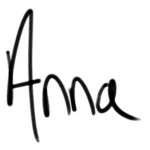 Photo by Brett Sayles