Orlando, FL–  Democratic candidate Anna V. Eskamani has sent a letter to the Republican Party of Florida and Stockton Reeves, calling out their deceptive and untruthful advertisements, and demanding that they cease the attribution of fake quotes to her.
"When you can't win on the issues, all you can do is lie," said Anna. "Our district deserves an honest and authentic leader, someone who stands by the facts, and offers meaningful solutions to the challenges we use. It is my job to hold people accountable, and we don't need more bought-out political insiders like Stockton Reeves in Tallahassee."
Her full letter is here, and the text is included below for your convenience.
– – – – –
Dear Republican Party of Florida,
It has come to my attention that recent political mailers paid for by your organization, and television ads paid for by Republican Stockton Reeves, are attributing the following quote to me: "Hey Hey, Ho Ho, Capitalism has to go."
I never made that statement. These deliberately deceptive and untruthful advertisements amount to intentional misconduct and gross negligence on your part in communicating to the voters of House District 47.
According to Florida Statute 768.72: "Intentional misconduct" means that the defendant had actual knowledge of the wrongfulness of the conduct and the high probability that injury or damage to the claimant would result and, despite that knowledge, intentionally pursued that course of conduct, resulting in injury or damage. "Gross negligence" means that the defendant's conduct was so reckless or wanting in care that it constituted a conscious disregard or indifference to the life, safety, or rights of persons exposed to such conduct.
I demand that you cease the use of fake quotes attributed to me. Our district deserves an honest and authentic leader, someone who stands by the facts, and offers meaningful solutions to the challenges we face. These dishonest and desperate advertisements are the antithesis to this — and Central Florida deserves better.
I look forward to your response.
Regards,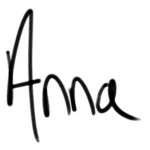 Anna V. Eskamani
Candidate, Florida State House District 47
– – – – –
More About Anna
Anna V. Eskamani is an Orlando native and daughter of immigrants who has worked relentlessly her entire life to protect all members of our community through effective advocacy, bold leadership, and strategic management. A community organizer with a proven track record in building consensus while fighting unapologetically for progressive values, for the last six years Anna served as the Senior Director of Public Affairs and Communications for Planned Parenthood of Southwest and Central Florida. She managed a team of six across 22 counties and is known in the legislature and across the nation as an advocate for women's health and equality. Anna is also a PhD student in Public Affairs at the University of Central Florida and serves as an Adjunct Professor teaching Intro to Women's Studies. Tough, authentic and unafraid, Anna is a progressive who has proven herself as a leader who works hard, delivers results, and gets things done.
Anna has earned the endorsement of over 60 community leaders and organizations, including an early endorsement from Orlando Mayor Buddy Dyer. She was also one of the 48 women featured on the cover of Time magazine. When elected, Anna will be the first Iranian-American to serve in the Florida legislature.