I wanted to share with you a quick update on what Team Anna is working on as we prepare to serve you in the Florida House.
Packing Up Our Campaign Office: Yesterday our team spent the day packing up our campaign office. Thank you CREDO Conduit for giving us an incredible place to call home for the last 16 months!
Opening Up Our NEW Office: We are working to find the perfect location to serve as your District Office! This will be a local office where you can share constituent needs and be connected to community resources. Once we have a location selected, we will need time to furnish/decorate, and will then host an Open House.
Transitioning Leadership: This week I will be meeting with the current Representative of House District 47 to ensure we have all transitional pieces in order, especially as it pertains to constituent case work and other local needs.
Getting Sworn In: On November 20th I will be in Tallahassee to officially be sworn in as your next State House Representative. Remember that Legislative Session will actually begin in March 2019, but Committee Weeks for Legislative Session will begin in December. Stay tuned for our list of bills we are planning to sponsor, alongside appropriation requests too.
Scheduling Town Halls: Once we have our District Office open, we will schedule Town Hall meetings for you to save the date for. Our campaign was always grounded in the power of people, and our legislative priorities will be too.
Thank you for this incredible opportunity to serve you in the Florida House. More to come!
Onward–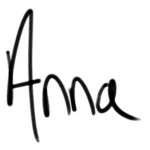 PS: Did you catch the Vice News documentary series about our race? You can watch the final episode that features Election Night at this link.