Anna V. Eskamani is on the cover of this week's TIME magazine!
Anna, a progressive fighter.
Anna is an Orlando native, and daughter of immigrants. She is a progressive with a proven track record of standing up for the rights of Central Floridians and championing economic opportunities for all.
Anna is a senior director at our local Planned Parenthood affiliate*, where she is leading the charge to ensure women have access to safe and affordable health care.
Anna is a PhD student and adjunct professor at the University of Central Florida, and she's been one of the region's leading voices against President Trump's travel ban, as well as Trump's efforts to repeal Affordable Care Act.
Anna is authentic, vocal, and someone you can count on.

Learn more about Anna here …
U.S. Congressman Darren Soto
Florida Professional Firefighters, IAFF
Women's March Orlando 2018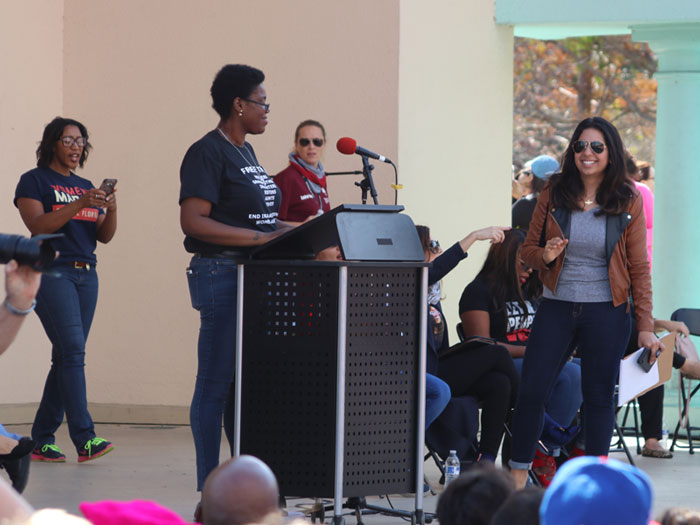 Anna passionately believes no Floridian should live in poverty. She will fight for fair wages, economic upward mobility, and will work to support our community's small businesses.
Education
Anna is a graduate of Orange County Public Schools and believes that all students have a right to a high quality education that prepares them to succeed in a global economy.
Health Care
Anna believes that health care is a human right, not a privilege. She will fight everyday to ensure that all Floridians — regardless of pre-existing conditions — have access to world-class health care.
Environment
Anna believes that Florida's future economy relies on protecting and preserving our natural resources, from waterways to beaches. As the Sunshine State, we should be the global leader in renewable energy, especially solar.
Contact Anna
Reach out to Anna directly.
FOR IMMEDIATE RELEASE: January 18, 2018 CONTACT: Anna V. Eskamani / anna@annaforflorida.com / 407-376-3609 Orlando, FL -- Orlando's very own Anna V. Eskamani is featured on this month's cover of TIME Magazine. You can see her on the bottom right and read the cover...
Over 500 men and women make up the Orlando Professional Firefighters Local 1365.
Democratic candidate for Florida House District 47 Anna V. Eskamani has earned the endorsement of the national Women Under Forty PAC (WUFPAC).